Caution - Counterfeit!
Dear Partners and Customers!
Recently, counterfeits of our products have been becoming more frequent. Typically, the counterfeit manufactures focus on the most popular spare parts in the market.
Counterfeit torque rod-and-conical rubber-metal joint
Spotting a Counterfeit
Rod body forging has the marking '65117+2919016', which does not comply with the Design Documentation (DD).
Bolts are tightened without the application of graphite grease and with spring washers mounted under them. This does not conform to the Design Documentation.
Paint coating is of low quality and heterogeneous. Paint flaking is visually noticeable.
Please be vigilant!
If you came across a product with any suspicious marking that is sold under the brand of our company, please call us at +7 (8552) 77-86-83, ext. 156 to inform us. We will do our best to promptly verify the authenticity of the part. If the sale or production of counterfeit parts is confirmed, we will take necessary measures to hold the violator administratively and criminally liable.
ROSTAR torque rod-and-conical rubber-metal joint - 630-2919012-20
Compatible with all KAMAZ trucks of any manufacturing year (except the -6520, -5460 series).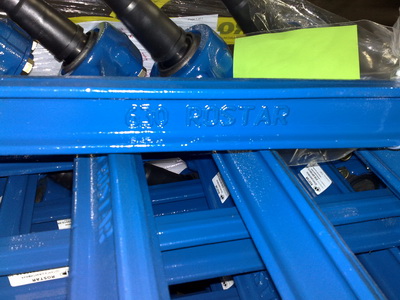 Original identifications
Marking on the torque rod body is '630 ROSTAR'.
Rubber-metal joint is mounted on torque rod body using graphite grease but without spring washers.
Part is made with homogeneous paint coating of high quality.